The tournament this year is taking place at Copperfield Bowl. Their address is 15615 Glen Chase Dr., Houston, TX 77095. You can visit their website here.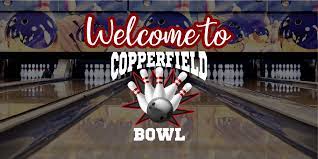 The host hotel for HIT 2022 is the Hyatt Regency Houston West.
We are able to offer your group our social discount booking rate, this is a 15% discount of the best available rate found on our website. Please note that this is not a solid rate, it will be 15% off the rate found online at the time of booking.

You may forward the instructions below to obtain a discounted rate. This is only available online, it is not available via the 1-800 number.


Go to hotel website: Upscale Hotel in the Energy Corridor | Hyatt Regency Houston West

Click the 'Book Now' button on right hand side of landing page
Enter the dates of visit to hotel
Go to 'Special Rates' drop down menu
Click on 'Special Offer Code'
Enter the word: koi
Click 'Book now'
The Social rate will appear on the menu of rates available. Rates are available as long as inventory is available.